Area
Tokyo-To, Minato-Ku, Shibadaimon 1
Rent
75,000JPY ~ 75,000JPY
Access
1 min walk from Daimon Sta.
Requirement
Female
Come live in Minato Ward! This is a women's only share house that's perfect for urbanites and business people. It's a 1 minute walk from Daimon Station, a 4 minute walk from Hamamatsucho Station, and a 5 minute walk from Onarimon Station, giving you great access to the surrounding area. On the Oedo Line you can reach Roppongi in 6 minutes and Shinjuku in about 16 minutes! Using the Asakusa Line reach Nihonbashi in about 7 minutes! From Hamamatsucho Station, Shinagawa is just 6 minutes away! The house faces out toward a shopping district, so shopping is very convenient and there are plenty of restaurants. The house accommodates 6 people in total, so it's not too many and not too few....
more
Common Space
TV

Kitchen

Fridge

PC

LAN

Washing

drier

Shower

Bath

Toilet

Bicycle parking

Other
Move-in Conditions & Managing Style
| | |
| --- | --- |
| | |
| Male | Female |

Manager

Manager (Routine visits)
about:1 per week

Contract

Min contarct
months and up

Japanese

Personal identification
Registered seal certificate

Cleaning

Residents on rotation
about:1 per week

| | |
| --- | --- |
| Deposit | 50000JPY |

foreigner

Passport
Alien registration card
Conversation Japanese skill

Rule

No smoking permitted in the building
smoking only permitted in the designated smoking area
Men are not allowed inside the share house
Friends may spend the night with prior notification
Disposal of garbage is done on a turn based system

| | |
| --- | --- |
| Event | |
note:
Korento co., Ltd.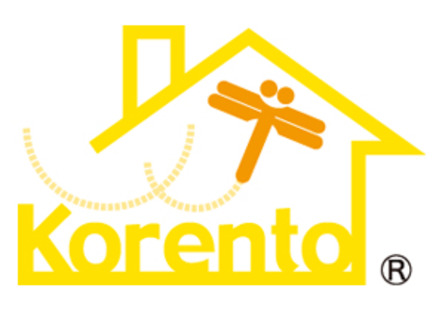 Korento manages a women's only share house. With a "secure and comfortable home" as our slogan, our top priority is offering you finely tuned service. Rapidly developing share houses in the Tokyo, Kawasaki, and Yokohama areas we hope you'll look forward to dealing with Korento in the future.
Owner listings

*Tokyosharehouse (LLC) does not carry out the administration of specific services that may be deemed as unfair toward other users or serve as an intermediary for moving into housing. For any questions regarding specific services or moving, please directly contact the owner or manager of the share house you wish to inquire about through our website. Also, please be aware that we cannot provide the contact information of the share house managers or owners.