Area
Chiba-Ken, Inba-Gun, Shisui-Machi, Higashi-Shisui 1-Chome
Rent
30,000JPY ~ 35,000JPY
Access
JR Sobu Line; Narita Line
Requirement
Female
Shisui, where the share house is located, is just one town over from Narita Airport. Using the JR Sobu Line, JR Narita Line, and Keisei Line, you can reach Narita Airport, Funabashi, Tsudanuma, and the urban centre of Chiba without changing trains. Located a minute walk from Shisui Station, this share house enjoys both the convenience of the station and the serenity of its quiet residential area. There are 13 rooms in total, and every room includes furniture (closet, storage, bed) and electric appliances (air conditioner, refrigerator, LCD TV), so there's no need to worry about your living environment. Those who'd like to take a tour of the house, please feel free to contact us!
Common Space
TV

Kitchen

Fridge

PC

LAN

Washing

drier

Shower

Bath

Toilet

Bicycle parking

Other
Move-in Conditions & Managing Style
| | |
| --- | --- |
| | |
| Male | Female |

Manager

Manager (Routine visits)
about:1 per week

Contract

Min contarct
months and up

Japanese

Personal identification
Emergency concact

Cleaning

Cleaning companies
about:2 per week

Deposit

30000JPY
5000 Yen. Non-refundable when moving out

foreigner

Passport
Visa
Emergency concact
Alien registration card

Rule

No smoking permitted in the building
Men are not allowed inside the share house
Pet not allowed
Freind visit permitted, but not to stay

| | |
| --- | --- |
| Event | |
note:
Bicycle parking with roofing available. Private toll parking available in the neighborhood. (starting at 5000 JPY)
Hokuso Share house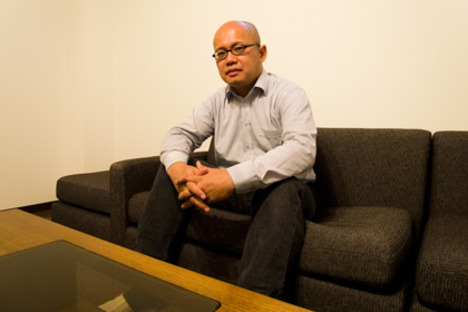 As society continues to diversify, we hope to provide an environment where social exchange from various nationalities and points of view can deepen, allowing people to discover new things and understand different ways of thinking. Here at Rose House, we'd like your experience to be something that leaves a positive and lasting impression on your life. Taking in the opinions of our customers, we strive to give new merit to rented housing including share houses, catering to the needs of our tenants, and fostering the diversification of society. We look forward to servicing you in the future.
Owner listings

JR Sobu Line; Narita Line
Private
30,000JPY~

*Tokyosharehouse (LLC) does not carry out the administration of specific services that may be deemed as unfair toward other users or serve as an intermediary for moving into housing. For any questions regarding specific services or moving, please directly contact the owner or manager of the share house you wish to inquire about through our website. Also, please be aware that we cannot provide the contact information of the share house managers or owners.