Area
Saitama-Ken, Niiza-Shi, Tohoku
Rent
50,000JPY ~ 53,000JPY
Access
3 min walk from Shiki Sta
Requirement
Male, Female
Enjoy a convenient location just a 3 minute walk from the station. Taking the train, its only 21 minutes to Ikebukuro and 33 minutes to Shibuya. In front of the station there's a large super market that stays open late, as well as a bank, sports clubs, and much more, so it's very convenient. Every room includes a wash stand and veranda, and under the beds there's plenty of storage space. There's a park behind the house, and some rooms also have a view of Mt. Fuji in the distance. There are many foreign residents here allowing you to share international culture, which is the charm of DK House. If you have the chance, please be sure to check out DK House Shiki.
Common Space
TV

Kitchen

Fridge

PC

LAN

Washing

drier

Shower

Bath

Toilet

Bicycle parking

Other
Move-in Conditions & Managing Style
| | |
| --- | --- |
| | |
| Male | Female |

| | |
| --- | --- |
| Manager | Manager (Residing in the premises) |

Contract

Min contarct
months and up

Japanese

Personal identification
Registered seal certificate

Cleaning

Cleaning companies
about:6 per week

| | |
| --- | --- |
| Deposit | 50000JPY |

| | |
| --- | --- |
| foreigner | |

| | |
| --- | --- |
| Rule | Disposal of garbage is done on a turn based system |

| | |
| --- | --- |
| Event | |
note:
daiichikousan co,.ltd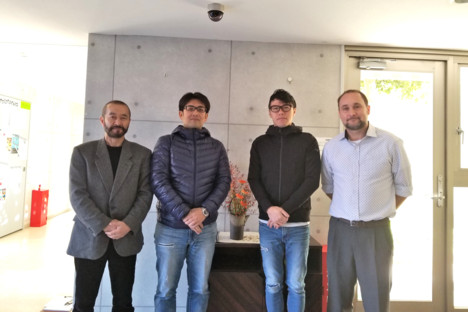 At Daiichi Kousan, we offer large-scale high quality share housing to our residents with "peace of mind", "safety", and "cleanliness" as our motto. "We want to offer the world a way of living on one's own with value through 'a new way of living.'" Based on this ideal, we work hard every day to not just on the building itself, but also through our services such as having bilingual management living at the share house to make sure our residents are satisfied. Please give our share house a try. We'll be waiting for you with a heartfelt welcome.
Owner listings

*Tokyosharehouse (LLC) does not carry out the administration of specific services that may be deemed as unfair toward other users or serve as an intermediary for moving into housing. For any questions regarding specific services or moving, please directly contact the owner or manager of the share house you wish to inquire about through our website. Also, please be aware that we cannot provide the contact information of the share house managers or owners.