Area
Tokyo-To, Katsushika-Ku, Nishi-Shinkoiwa 5-Chome
Rent
37,000JPY ~ 40,000JPY
Access
15 min walk from Shinkoiwa Sta.
Requirement
Male, Female
This is a soundproofed share house opened in September of 2010. To soundproof the building, glass wool as well as sound insulation sheets have been placed between the walls on the first floor. There's a hallway separating the rooms on the 2nd floor, and the space enhances the sound proofing effect. Every room comes with an LCD television supporting digital and broadcast satellite programming. Residents are also allowed free rental of one bike, and Shinkoiwa Station is only a 6 minute ride away. You can reach Akihabara, Shinjuku, and Tokyo on just one line so it's very convenient. There's a long shopping street in front of the station, so you can take care of your shopping and anyt...
more
Common Space
TV

Kitchen

Fridge

PC

LAN

Washing

drier

Shower

Bath

Toilet

Bicycle parking

Other
Move-in Conditions & Managing Style
| | |
| --- | --- |
| | |
| Male | Female |

Manager

Manager (Routine visits)
about:2 per week

Contract

Min contarct
months and up

| | |
| --- | --- |
| Japanese | |

Cleaning

Cleaning companies
about:2 per month

| | |
| --- | --- |
| Deposit | 10000JPY |

| | |
| --- | --- |
| foreigner | |

Rule

No smoking permitted in the building
Freind visit permitted, but not to stay

| | |
| --- | --- |
| Event | |
note: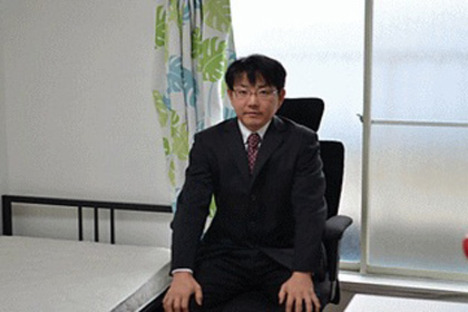 Owner listings

15 min walk from Shinkoiwa Station
Private
45,000JPY~

15 min walk from Shinkoiwa Sta.
Private
37,000JPY~

*Tokyosharehouse (LLC) does not carry out the administration of specific services that may be deemed as unfair toward other users or serve as an intermediary for moving into housing. For any questions regarding specific services or moving, please directly contact the owner or manager of the share house you wish to inquire about through our website. Also, please be aware that we cannot provide the contact information of the share house managers or owners.