Area
Tokyo-To, Itabashi-Ku, Hikawa-Cho
Rent
49,000JPY ~ 72,000JPY
Access
4 min walk from Itabashi-Kuyakuhomae Sta.
Requirement
Female
Imagine an open-air bath under a moonlit sky every night, enjoying a luxurious evening as if you're at a hot spring hotel, and with no tall buildings around your view is unobstructed. Wouldn't you like to enjoy such a relaxing life? Here you'll be located just a 4 minute walk from Itabashi-Kuyakushomae Station, and you can also walk to Oyama Station in 9 minutes, and Itabashi Station in 17 minutes. The ever busy Nakajuku Shopping District is close by, so you can take care of all your shopping here. There are not only private shops, but also several super markets that stay open late so it's very convenient. The share house itself is a reinforced concrete building that was designed to ...
more
Common Space
TV

Kitchen

Fridge

PC

LAN

Washing

drier

Shower

Bath

Toilet

Bicycle parking

Other
Move-in Conditions & Managing Style
| | |
| --- | --- |
| | |
| Male | Female |

Manager

Manager (Routine visits)
about:1 per week

Contract

Min contarct
months and up

| | |
| --- | --- |
| Japanese | |

Cleaning

Manager
about:1 per week

Deposit

30000JPY
10000 Yen. Non-refundable when moving out

| | |
| --- | --- |
| foreigner | |

Rule

No smoking permitted in the building
Friends may spend the night with prior notification
Disposal of garbage is done on a turn based system

| | |
| --- | --- |
| Event | |
note:
Fine select co.,ltd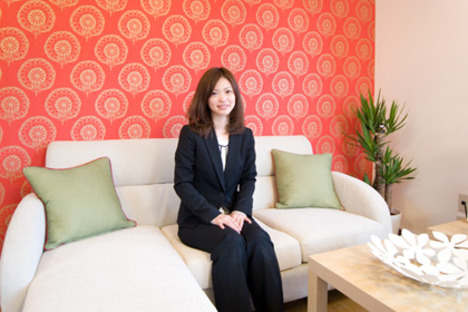 Cleanliness of the building and safety. We try to make some space shared house and clear focus on common areas, will move in to our comfortable, enjoy a new life. We, especially in the metropolitan area, so we will continue to operate a safe, clean, comfortable house share in the future, thank you very much.
Owner listings

*Tokyosharehouse (LLC) does not carry out the administration of specific services that may be deemed as unfair toward other users or serve as an intermediary for moving into housing. For any questions regarding specific services or moving, please directly contact the owner or manager of the share house you wish to inquire about through our website. Also, please be aware that we cannot provide the contact information of the share house managers or owners.